At least 10 residents of a home for the elderly in the province of Prachinburi in Thailand have been reported to be infected with COVID-19.
The residence is being run by the Camillians, or the Clerics Regular, Ministers to the Sick, in the province 150 kilometers east of the Thai capital Bangkok.
In a letter obtained by LiCAS.news, the congregation said 121 other residents and the staff of the home are currently undergoing a 14-day quarantine.
The home has been declared a control zone by the local government of Prachinburi.
On Sunday, Thailand announced that it will tighten border controls after the discovery of three local cases of the South African COVID-19 variant stemming from illegal border crossings.
The first local case of the South African variant, known as B.1.351, was detected on May 4 in a 32-year-old Thai man after he was visited by family who entered Thailand from Malaysia.
Movement of people has been restricted in the affected district and only two other cases of the South African variant, out of 81 cases, have been detected there since the start of May.
The Thai government said it will increase manpower, checkpoints and electronic surveillance along all land borders and order officials to be tougher on the trafficking of illegal migrants.
Authorities in Bangkok have also prohibited movement of laborers at construction workers' camps after 11 camps were among 30 active clusters in the Thai capital.
The government COVID-19 task force has asked construction companies to take care of their workers by providing food and provisions during this period.
There are around 409 workers camps around Bangkok where city authorities say 62,169 workers live, about half of whom are migrants.
Movement restrictions have also been imposed on markets and call centers around Bangkok.
Thailand on Sunday reported 3,382 new coronavirus cases and 17 new deaths, bringing the total to 129,500 cases and 776 fatalities since the pandemic started last year.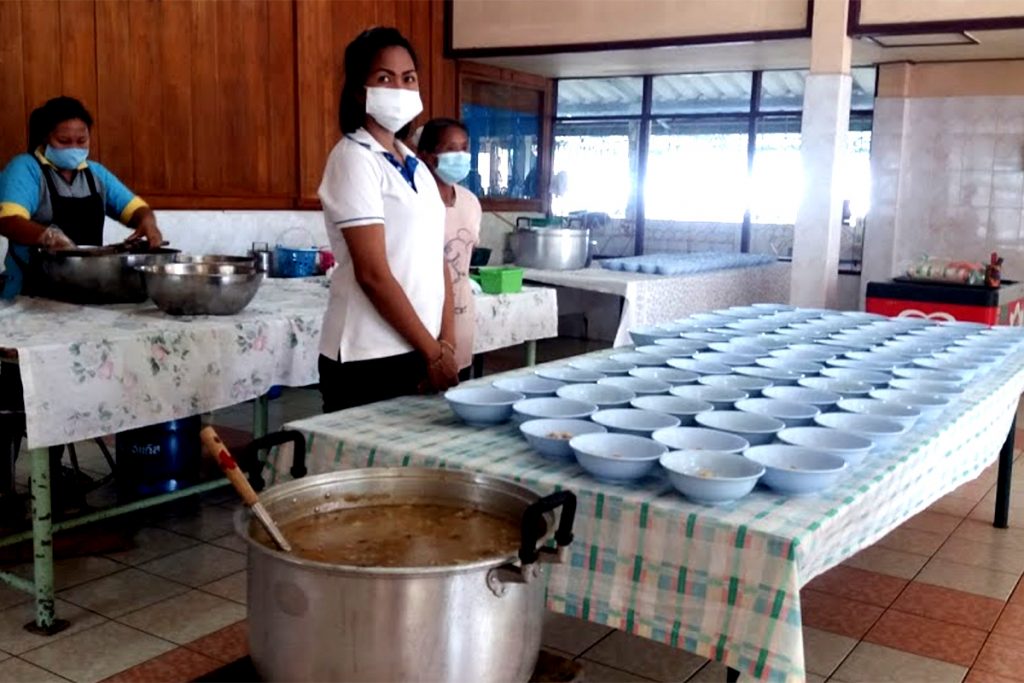 Meanwhile, Father Pairat Sriprasert, head of the Camillians in Thailand, appealed for food and financial assistance from the community for the home of the elderly.
"We are delivering 130 lunchboxes at the gate of the home each mealtime," said the priest, adding that there is also a shortage of staff as many need to isolate from the community.
The home for the elderly was established in 1965 for the treatment of people with leprosy. The mission later shifted to provide care for the poor and abandoned elder people.
The center cares for the elderly physically, psychologically, socially and spiritually by providing shelter, food, clothes, medicine, and other basic necessities.
The community program of the congregation also reaches out to older people in need of assistance in their homes and villages.