Aid to the Church in Need (ACN), an international Catholic pastoral aid organization, announced that it will be responding to the call for help of flood victims in Pakistan.
"Our wonderful benefactors began phoning the ACN switchboard to offer help to suffering Christians in Pakistan almost as soon as news of the terrible flooding appeared here in the UK," said Caroline Hull, ACN national director in the United Kingdom, in a statement.
The charity will channel help through leading Church project partners who are grappling with desperate appeals for help from people whose lives have been devastated by the flood waters.
Details of ACN's aid package are due to be released on Wednesday, September 7.
---
"We are committed to work with our many generous benefactors to provide whatever help and support is necessary, both in terms of emergency needs as well as longer term projects," said Hull.
The organization said help for flood victims will come on top of the charity's ongoing pastoral commitments across Pakistan, including Mass stipends for priests serving poor and persecuted Christians, legal and paralegal support for victims of violence and oppression, churches, convents and other structures as well as Catholic media outreach, catechesis, and Christian education.
In a letter to ACN earlier, Bishop Samson Shukardin of Hyderabad, said 90 percent of the territory of his diocese has been flooded in recent weeks due to heavy rain.
"Many churches, parish houses and schools have been damaged by the rain flood. The people are left homeless and hungry besides the families grieving for the loss of their loved ones," wrote the prelate.
"I am receiving a lot of phone calls for help from my priests and people in various parishes of the diocese," said Bishop Shukardin.
The prelate said all four of Pakistan's provinces have been affected, including Punjab as well as Baluchistan and Khyber Pakhton Khaw in the northwest of the country.
On Monday, engineers breached Pakistan's biggest freshwater lake to drain water threatening nearby towns as heavy rain poured misery on millions affected by the country's worst floods in history.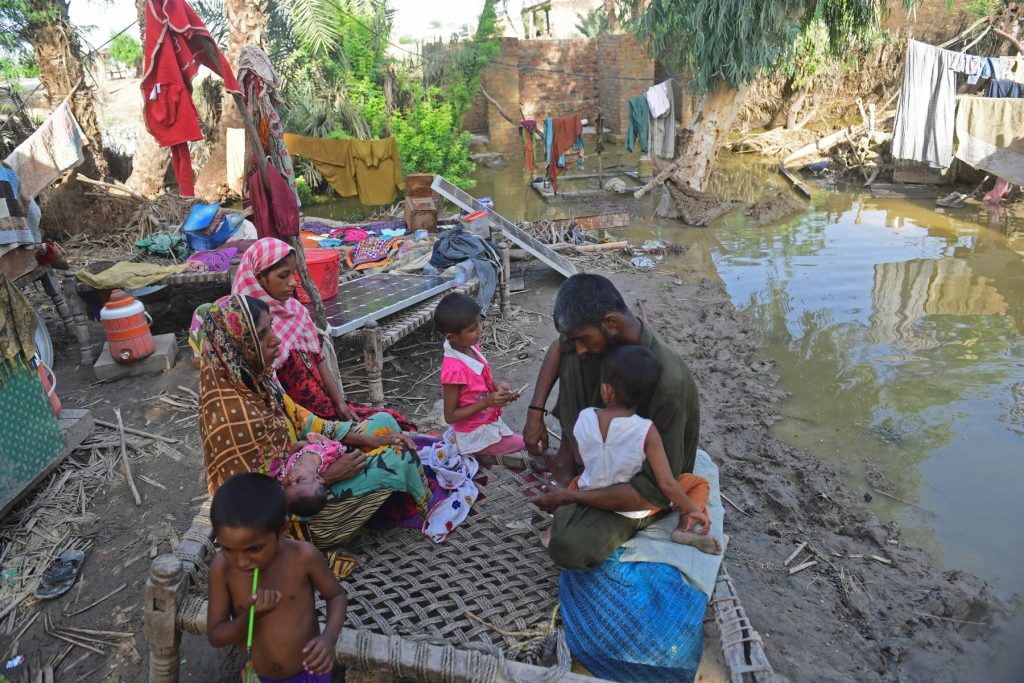 Nearly a third of Pakistan is under water following months of record monsoon rains that have killed 1,300 people and washed away homes, businesses, roads and bridges.
Officials say the repair bill will top US$10 billion for a country already in the grip of economic crisis, with hundreds of thousands homeless as the monsoon draws to an end and winter approaches.
Sindh province Information minister Sharjeel Inam Memon told AFP Monday that engineers had to cut a channel into Lake Manchar to drain water that was threatening the towns of Sehwan and Bhan Saeedabad, with a combined population of nearly half a million.
Tent camps have mushroomed across flood-hit areas of Pakistan, where displaced people have been forced to move to high ground.
Still, thousands had to be evacuated from smaller settlements submerged by the newly directed channel.
Lake Manchar, which lies west of the Indus River, varies in size according to the season and rainfall, but is currently spread over as wide an area as anyone can recall.
Much of Sindh and parts of Balochistan have become a vast landscape of water, with displaced locals huddled miserably on elevated roads, rail tracks and other high ground.
Human and animal waste in the fetid water attracts swarms of flies, while outbreaks of dengue are being reported from mosquitos breeding in the swamplands.
The United Nations Population Fund said at the weekend there were at least 128,000 pregnant women in flood-hit areas who urgently need care—with 42,000 expected to give birth in the next three months. – with a report from AFP