Archbishop Paul Zinghtung Grawng of Myanmar, considered by many members of the Catholic clergy in the country as a mentor, died on Oct. 24.
He was 81.
"We have come to say farewell to a great son of Kachin, a great son of Myanmar, a great and beloved son of Mother Church," said Cardinal Charles Maung Bo of Yangon in his message to the people of Myanmar.
The cardinal said the late prelate was a "great gift of God to Kachins, Catholics, and Myanmar."
"There will never be another one like him," said Cardinal Bo, adding that "the Kachins, the Catholics and every Burmese with a heart that had space for every one" will miss the prelat.
At a young age, Bishop Grawng became the first prelate of the Kachin Church.
"For five decades, his wisdom, his intelligence and his inspiring example steadied the Church. His quiet but firm qualities helped in building the Church," said Cardinal Bo.
Today Myitkyina is a very vibrant Catholic community, giving birth to two other dioceses.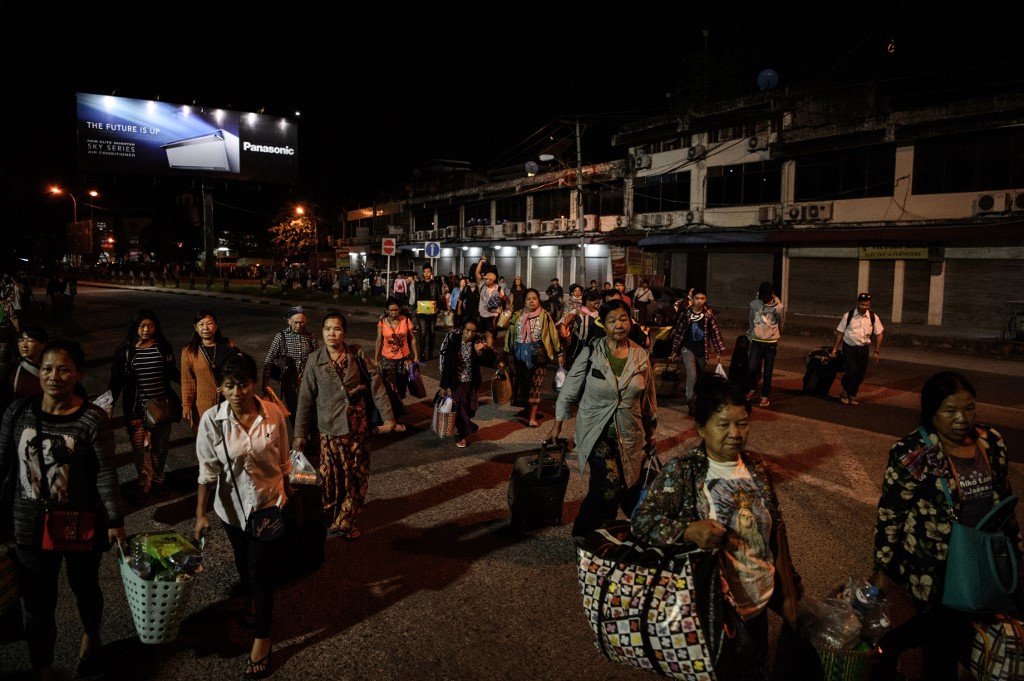 Humility, love, a proud Kachin
"He was born poor; lived through ferocious war; periods of tears and brokenness of the Kachin people – yet steadied the people through his calmness, fortified by a vibrant faith," said Cardinal Bo.
The late archbishop will be remembered by many for his humility.
"Yet his quietness hid a strong character that helped him to pursue priesthood despite many challenges," said the cardinal.
"His firmness was combined with an all-embracing love for everyone," he added
Bishop Grawng will also be remembered for his love for the Kachin people. "He was a proud Kachin, he loved Kachin language, culture, Kachin food," said Cardinal Bo.
"But that had not prevented him from loving other tribes. He was a soothing presence in any Church function anywhere, in any tribe," he said.
"Partiality is an unknown word to him. Non discrimination was his way of life," he added.
Bishop Grawng was born on March 20, 1939. He was ordained priest on March 27, 1965, and appointed Bishop of Myitkyina on April 3, 1976.
He was ordained to the episcopate on July 9, 1976, and on June 16, 2003, he was installed Archbishop of Mandalay.
He was twice president of the Catholic Bishops Conference of Burma and served in various commissions in the Federation of Asian Bishops Conferences.
He was also chairman of the Episcopal Commission for Christian Family and was head of the Department of Philosophy of the country's National Catholic Major Seminary.