The Catholic Archdiocese of Bangkok has converted one of its schools into a 630-bed field hospital and isolation facility for COVID-19 patients as the Southeast Asian country continues to face record numbers of infections and deaths due to the pandemic.
"The more humanity suffers, the more we need love, mercy and sharing," said Cardinal Francis Xavier Kriengsak Kovithavanich, Archbishop of Bangkok, as he turned over the facility to Surasak Charoensirichot, governor of Nakorn Pathom province, on August 6.
On Sunday, August 8, Thailand recorded 138 new COVID-19 fatalities and 19,983 new cases, ending a streak of successive record highs but bringing the accumulated caseload past three-quarters of a million.
Bangkok logged the most new cases at 3,080, followed by Chon Buri (1,476), Samut Sakhon (1,391) and Samut Prakan (1,137).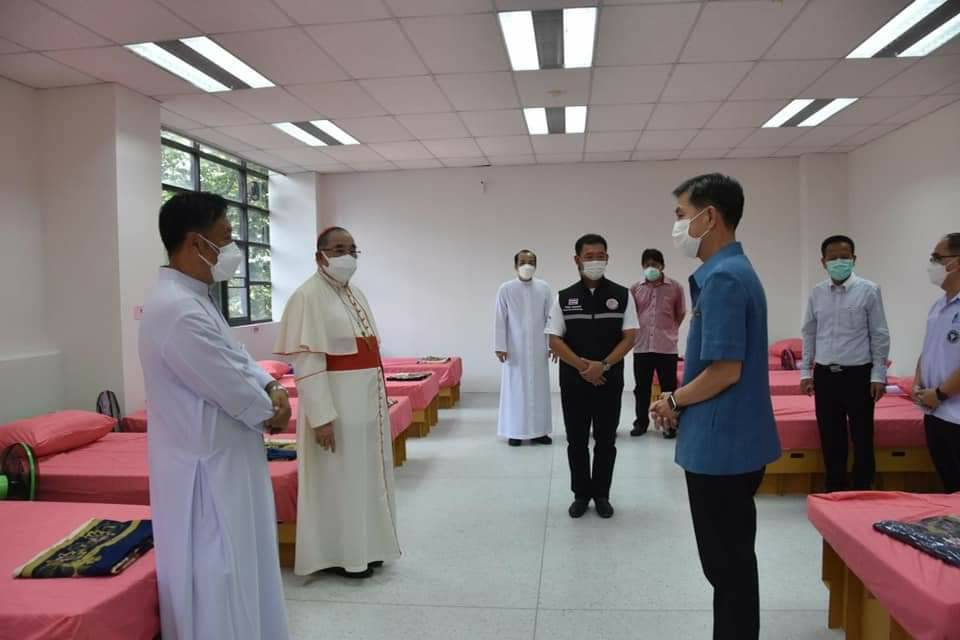 Cardinal Kovithavanich noted that the pandemic "has brought suffering to all of us, especially those who have been infected with the coronavirus, the poor, those without income, without a job, and those who have lost hope."
"I believe the Lord Jesus Christ loves these people and wishes that we as his disciples share our love, especially during this time of great suffering," he added.
The Joseph Upatham School, a private Catholic school run by the Bangkok archdiocese in Nakhon Pathom, about 50 kilometers west of the national capital, has been converted into a field hospital and community isolation center.
The Catholic Church in Thailand has been active in assisting communities since the start of the pandemic, offering churches and other church facilities to the government for use as testing and vaccination centers.
In the provinces, parishes, lay people, and religious orders have been providing equipment, food, manpower and facilities to local health authorities and to most affected communities.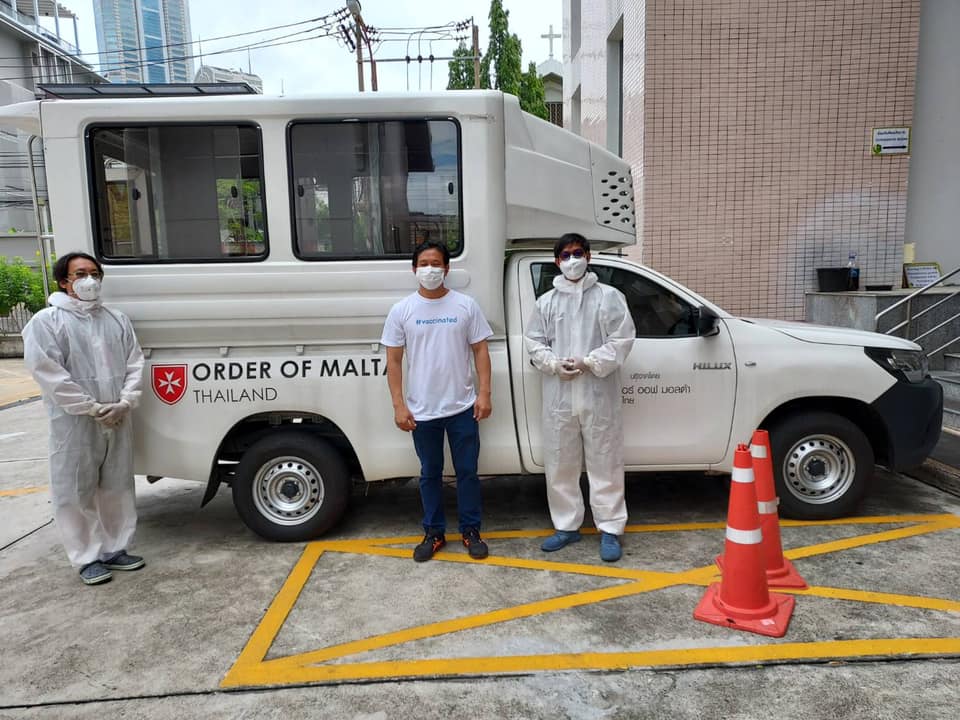 The Holy Redeemer Church in Bangkok, together with the Order of Malta, have been providing transport service to COVID-19 patients. The Church has also been donating medical equipment to provincial hospitals around the country.
In the northern part of the country, the Oblates of Mary Immaculate congregation has been distributing food to people in the villages since last month to help those who could not access supplies.
"We, religious, cannot be indifferent toward the suffering of our parishioners and the people in the villages we serve," said Father June Ongart, OMI, parish priest in the Hmong village of Khek Noi.
"We have to find a way to help those in need, especially the elderly and the children, because they are the most affected," said the priest.
In Bangkok, Xaverian and Redemptorist missionaries have been distributing food in urban poor communities and have set up what they called as "mercy centers."
Catholic religious congregations have also started a "Care & Share Food for All" project for the poor.