Christians across India marked the 1,950th anniversary of the martyrdom of Saint Thomas, one of Jesus' 12 apostles who supposedly arrived in the Malabar Coast in South India in 52 AD, on Sunday, July 3. He was martyred in Mylapore, present day Chennai, in 72 AD.
Cardinal Oswald Gracias of Mumbai said the celebration is a grassroots movement that has "a simple vision."
"We celebrate the passion and message of our Lord Jesus Christ coming to India in 52 AD," said the prelate, adding that historically July 3 is commemorated as St Thomas Day.
---
Cardinal Gracias said Christians are eager to hear the message of the Gospel of John, "I have come that you may have life. And have life in abundance," especially during the pandemic.
"At this moment I would like to pray for our Motherland India," said the cardinal who earlier declared "decade of celebration" until 2030 to honor the 2,000th anniversary of the earthly ministry of Jesus.
At a celebration in New Delhi, Ambassador K P Fabian, one of the organizers, said the initiative to mark the day was "voluntary" and was a "laymen's initiative."
The celebrations included the rendition of ancient Aramaic, the language spoken by Jesus, in Indian classical music by the Christian Musicological Society of India, a short drama on the life of Saint Thomas in India by Prerna Kala Manch of Vishwajyoti Communications, Varanasi, a typical ancient Indian dance, and Margam Kali by Christians from Kerala.
A book on St Thomas with rare photos by Father John Chathanattu, S.J. was also launched.
Methodist Bishop Subodh Mondal unveiled the declaration of Indian Christian Day along with Archbishop Anil Joseph Couto of Delhi and Archbishop Kuriakose Bharanikulangara of Faridabad.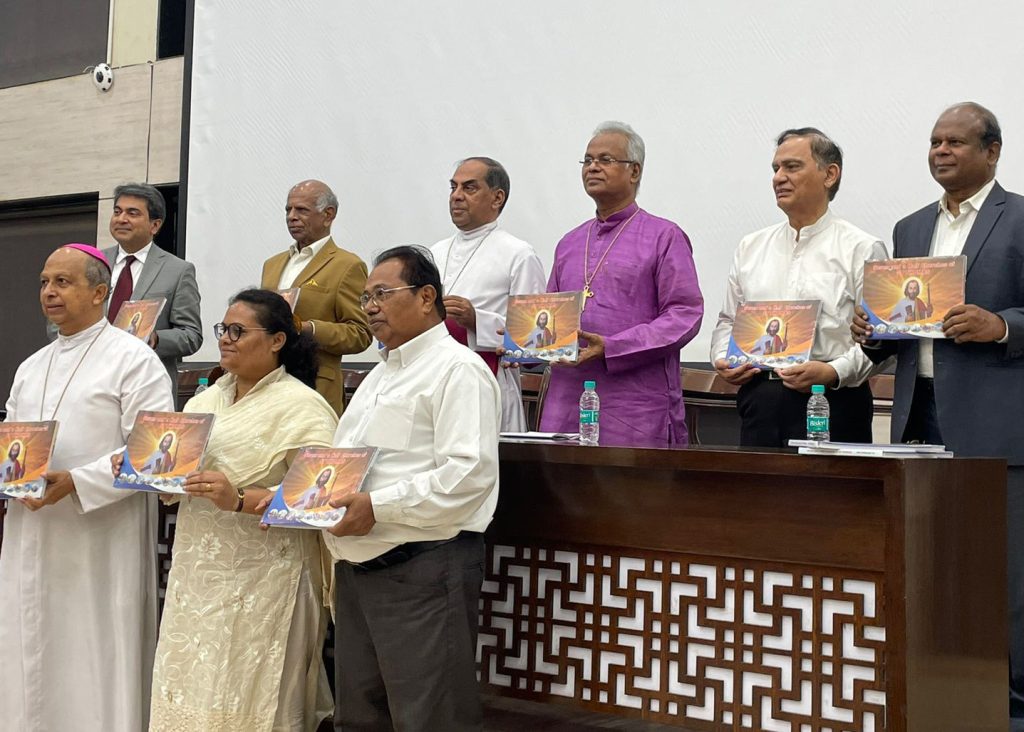 Father M D Thomas, director of the Institute of Harmony and Peace Studies, expressed hope that the inter-denominational gatherings will help unite the community in India.
According to legend, when Saint Thomas landed in Kerala, there was a pandemic in the area. The apostle prayed and the disease soon disappeared.
Another story is that as Saint Thomas was a carpenter, the local king asked him to build a palace for him. The king gave 3,000 gold coins for the purpose, but Saint Thomas spent the money on the poor and the sick.
When the king came to know of this, he summoned Saint Thomas and ordered him burned him alive. But the king's brother, who was bedridden, appeared healed and told the king that Saint Thomas appeared to him in a dream. He also claimed that he saw a palace built in heaven.
The king believed his brother and surrendered to Saint Thomas. He, along with his followers, embraced Christianity.