A church group in the Philippines has initiated a program to provide hot meals for health workers who are at the forefront in the fight against the spread of the new coronavirus.
In the province of Batangas, south of Manila, the Divino Amor Redemptorist Church has set up a community kitchen to prepare food for health workers and poor communities.
"During times of crisis, people feel the presence of the Church," said Redemptorist priest Leo Mar Arenillo, rector of the mission community in the province.
---
---
"We are one community and the illness felt by the poor is the same illness also felt by the Church," said the priest.
He conceded the government "lockdown" aimed at preventing the spread of the new coronavirus has restricted church activities and posed a challenge to their efforts to serve the community.
But the priest said the Church should not be paralyzed.
"As long as there is a need, we should continue to be instruments of God's love," he said.
Since March 19, the Redemptorist mission has provided an average of 1,500 hot meals daily, which has been described by the priest as a "miracle" made possible by a group of volunteers who call themselves the Art Relief Mobile Kitchen (ARMK).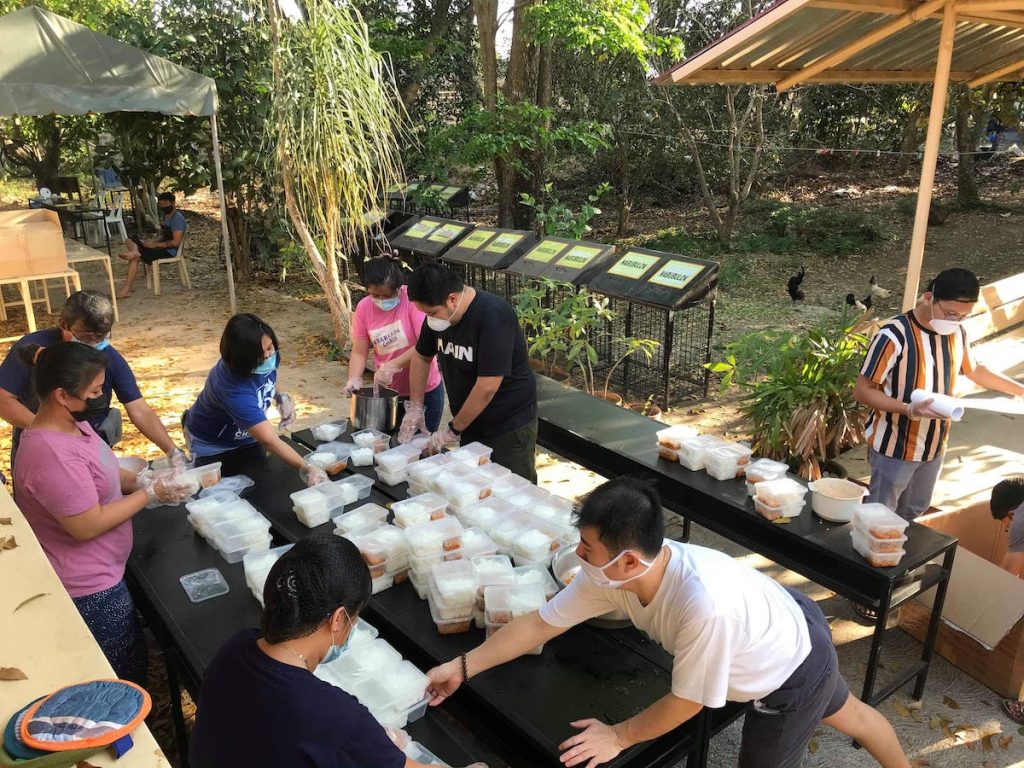 Founded in 2013 by documentary photographer Alex Baluyut and artist Precious Leano, ARMK's mission is to feed the hungry and those displaced by man-made and natural disasters.
The group has already set up a field kitchen at the Redemptorist compound in Batangas.
In Manila, the group has partnered up with other non-governmental and church organizations to help feed health workers in various hospitals.
"Every mission is different," said Leano. "We have been to wars, earthquakes, and volcanic eruptions …. The least we can do is to cook a meal for our people," she said.
"I'm glad to have the opportunity to see a smile from a person who eats a hot meal," she said. "Need there be more?"
Leano expressed hope to someday see a community where people help each other. She said it is the reason why she keeps doing what she does.
"Love your neighbor. That's all it takes," she said.
Father Arenillo said that "everyone is sharing and they are all serving with smiles."
"The fear and sadness cease when there's a delicious hot meal in front of a person," said the priest.
Apart from dispensing food, the project also provides space for farmers to sell their produce.
"Filipinos are always there for each other," said the priest, adding that a Filipino "will not be tired in helping a fellow Filipino."