Church leaders in India are speaking out against hard-line Hindu protests against the building of giant statue of Jesus Christ in the country's south-western state of Karnatak.
There, in the hamlet of Kapalibetta, a local Catholic community announced they were building a 114-feet-tall statue of Jesus. Thirteen feet of the statue are comprised of steps that have already been laid. By contrast, the Redeemer statue in Rio Di Janeiro, Brazil stands at 98 feet.
However, Hindu hardliners with links to India's ruling Bhratiya Janata Party (BJP) party are organizing protests demanding that the statue project be cancelled.
Kalladka Prabhakar, the leader of one hard-line Hindu group —Rashtriya Swamsevak Sang — which is spearheading the protest movement — issued a statement saying that India is the land of Krishna, a revered Hindu deity, and not Jesus, and therefore the building of the statue should be stopped at any cost.
---
---
Secular India under threat
Christians and rights activists view the protest as yet another sign of growing intolerance in the country.
Church leader and former member of the Delhi Minorities Commission, A.C Michael, told LiCAS.news that the government must act to stop such campaigns of hate.
"There are forces who are bent upon destroying the secular fabric of our country. I hope the government will give heed to such anti-constitutional elements," said Michael.
Vijayesh Lal, a Christian leader and general secretary of the Evangelical Fellowship of India, said the BJP-led government is mobilizing hard-line Hindu elements to create religious divide, sow seeds of discord and create new fault lines between religious communities.
"It is all politics being done in the name of religion. Otherwise, there is no reason why the protests would erupt on such an issue. The problem is that the party in power is mobilizing fanatical groups so that a communal divide is created," Lal said.
"It would be insane to even think that the government, which itself is behind all of this, will resolve the crisis," he said.
Growing threat
Allen Francis, a New Delhi-based rights activist, claimed the BJP's bigotry could be gauged by the fact that it idolizes fanatical leaders of the past who openly supported genocide in Nazi-Germany and have sought to turn Muslims and Christians into second-class citizens.
"Look at the way the Indian government is admiring hard-line Hindu leader MS Golwalker who supported [genocide] in Germany and has declared in his books that Muslims and Christians as foreigners," said Allen.
He claims Christians are facing an unprecedented level of violence, while the government is doing little to act against the culprits.
Joseph Dias, who heads the non- profit organization, Catholic Secular Forum, said Christians are on the receiving end of a smear campaign, constant threats, and intimidation.
The Christian leader cited the November 2018 incident that transpired in India's northern state of Jharkhand. Members of the tribal movement Adivasi Ho Samaj, which in turn had come under the influence of Hindu hardliners, joined forces to persuade residents to drive out five Christian families from the village.
Joesph says they ransacked the homes, throwing away clothing and other household items, while stealing a sum of 20,500 rupees ($289).
He also said instances of discrimination against Christians had ratcheted up in the country's south.
According to the monitoring group Open Doors, which publishes an annual World Watch List of 50 countries where it is most dangerous for Christians to live, India ranks 10th.
The United States Commission on International Religious Freedom (USCIRF) said that despite Indian government statistics showing that communal violence has increased sharply over the past two years, the BJP government, headed by Prime Minister Narendra Modi, has failed to addres the problem.
USCIRF categorized India as a tier two country along with Afghanistan, Azerbaijan, Bahrain, Cuba, Egypt, Indonesia, Iraq, Kazakhstan, Laos, Malaysia, and Turkey.
Tier two countries are those that have at least one of the elements of the "systematic, ongoing, and egregious" standard that the USCIRF uses to gauge violations of religious freedoms.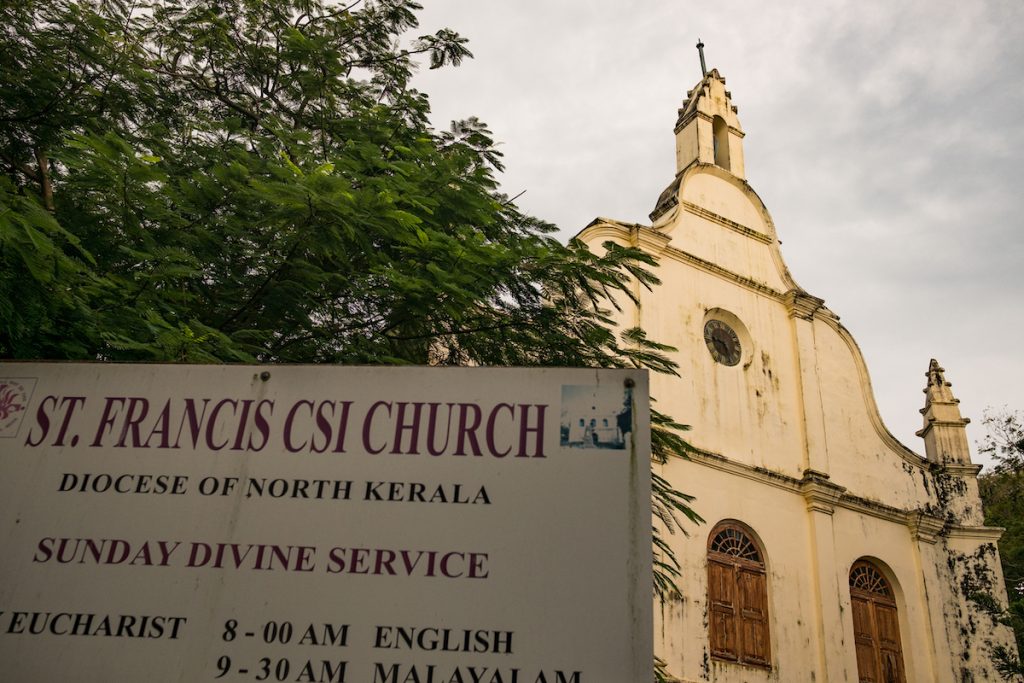 Double standard
Peter Soni, a Christian activist based in the Indian state of Maharashtra, told LiCAS.news that the BJP is exposing its dubious role in exploiting religious tensions by opposing the building of the Christ statute.
"Jesus is a symbol of love and peace. One wonders why someone would have a problem with his statue," Soni said ."If the Hindu hardliners have a problem with the building of statues, why it is spending millions out of the public purse to build statues of Hindu ideologues and deities in various Indian states?"
For example, in the western Indian state of Gujarat, a 700-foot tall statue of Sardar Vallabh Bhai Patel, one of modern India's founding fathers, was built there last year, costing taxpayers $430 million.
In the state of Maharashtra, a 200-foot tall statue of Shivaji, the 17th century Hindu Maratha chief, is being constructed for $300 million.
In India's most populous state, Uttar Pradesh where the BJP, a 300-foot tall statue of Lord Rama, the preeminent Hindu deity, is being constructed for more than $300 million.
India's Christian population numbers 28 million, making it the country's third largest religion, albeit a small minority in a nation estimated to have 1.37 billion people, 966 million of whom are Hindu. In Karnatak, Catholics constitute a mere one percent of the state's 65-million total.