About 300 people took part in the first "National March for Life" in India's national capital, Delhi, on August 10 to promote the cause of the unborn and the pro-life movement in the country.
"We pray that the unjust killing of innocent and helpless children in wombs comes to an end," said Auxiliary Bishop Deepak Valerian Tauro of Delhi, chairman of the Pro-life Commission in the archdiocese, at the demonstration in Jantar Mantar, India's Hyde Park.
The prelate cited a study that says 15.6 million abortions occur in India every year.
---
"We have been praying for the war between Russia and Ukraine to end. Let us also pray that the unjust killing of innocent and helpless children in wombs also comes to an end," he said.
"With great concern for humanity, I appeal to all to join hands with "Charis India" to promote (the) pro-life movement," added Bishop Tauro.
Charis India is the official body of the Catholic Charismatic Renewal Services in India, organizer of the march in collaboration with the Delhi Catholic Charismatic Service of Communion.
All three Catholic rites — Latin, Syro Malabar, and Syro Malankara — took part in the event, with representatives from eight dioceses and more than four major pro-life organizations attending the march, said Sister Paulina Melite, secretary of Charis India.
The nun said thousands joined the observance through online broadcasts.
Sister Melite said she is optimistic the pro-life march will continue "for years to come" until the day the Medical Termination of Pregnancy Act is completely revoked.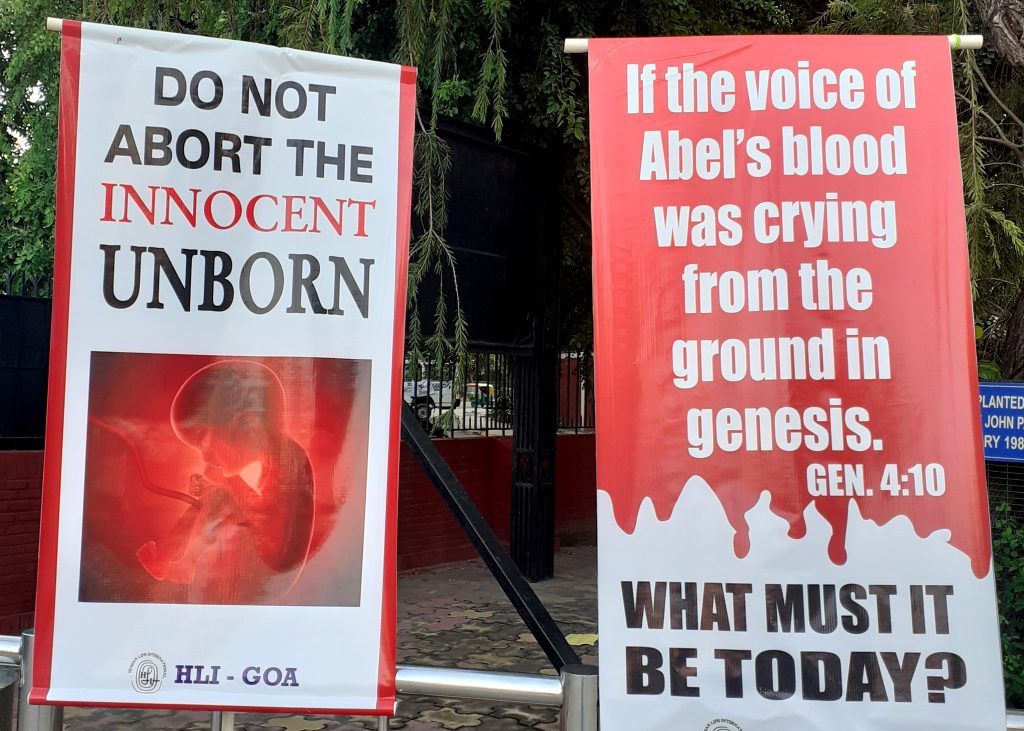 The day marked the 51st anniversary of the passing of the Medical Termination of Pregnancy Act which legalized abortion.
Under the Act, abortion is legal up to 20 weeks gestation, although the parliament last year increased it to 24 weeks.
Sex-selective abortion is very common in the country where female fetus are aborted, resulting in an imbalanced sex ratio in the country. According to the 2011 Census, there are only 914 girls to every 1,000 boys in India.
In his homily, Bishop Tauro said "human life is special and precious because we are made in the image of God who has made us."
"It is confirmed again by prophet Jeremiah who said 'Before I formed you in the womb I knew you, before you were born I sanctified you,'" the bishop said.