The Catholic Church in Indonesia has converted more of its facilities into quarantine centers for the poor and for healthcare workers who are exposed to the coronavirus disease.
In Central Java, the Sisters of Saint Charles Borromeo congregation offered 154 rooms of its "Syantikara Retreat House" in Yogyakarta for the use of poor COVID-19 patients.
The Archdiocese of Semarang also opened its 32-room St. Raphael's Self-Quarantine Shelter.
---
---
Sister Yustiana Wiwiek Iswanti said priority is given to the poor and to healthcare workers "who would normally be in the frontline to take care of COVID-19 patients."
The centers are supported by donations, said Sister Franka, the congregation's treasurer, in a report on AsiaNews. She said most donations come from former students of Catholic schools.
The Sisters of Saint Charles Borromeo run several schools and educational institutions in the country.
Two more facilities in Central Java were also made available at the Jesuits' Audio-Visual Studio Compound in Sleman in the Yogyakarta Region and the Sangkal Putung Retreat House in Klaten.
In Jakarta, Father Yustinus Ardianto has also offered 75 rooms at the Samadi Pastoral House as a quarantine facility.
Father John Wartaya Winangun, SJ, of the St. Servatius Kampung Sawah Parish Church in Bekasi, West Java, also offered the parish's premises as a quarantine facility.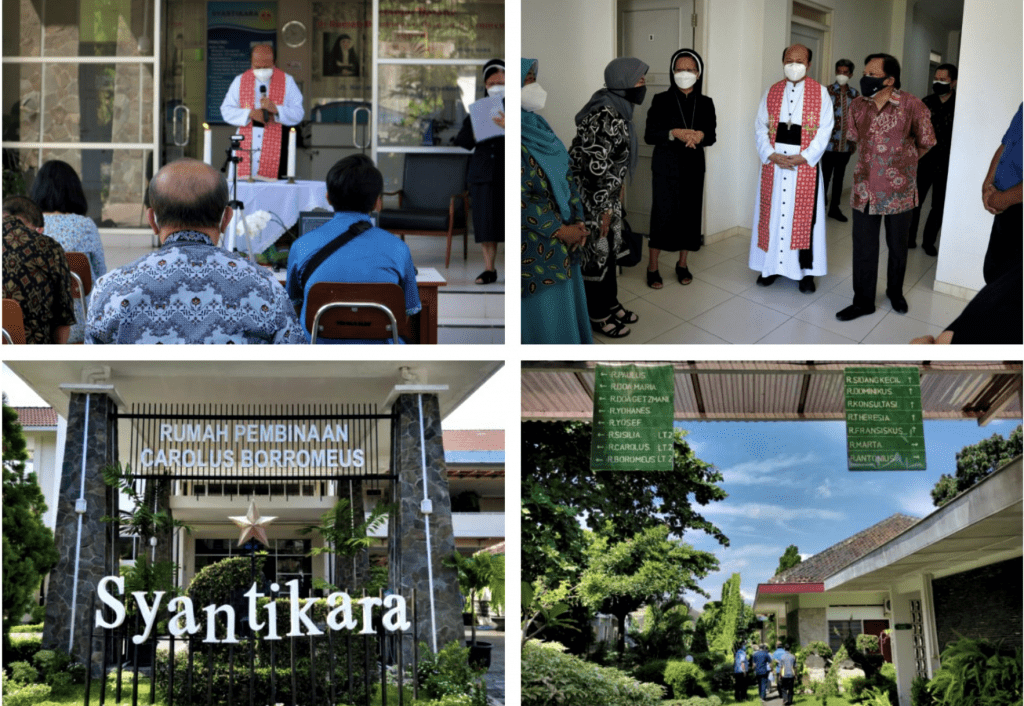 The Archdiocese of Jakarta has earlier converted a pastoral center into an isolation ward.
Nearly 90 nuns, priests and other carers are looking after about 60 patients in the Samadi center, said Father Ardianto.
"For me, the healing process is not just about medicines, but also a comfortable environment," said the priest.
"The premises are open to everyone regardless of their background," said Father Yustinus. "Anyone is warmly welcome here, especially the have-nots," he said.
"We're brothers and sisters to each other," he said.
Hospitals, particularly on the islands of Java and Bali, have been flooded with patients in the past month as COVID-19 infection rates and deaths have been driven to record high by the highly infectious Delta variant.
Indonesia, the world's fourth most populous country, had its deadliest day with 2,069 deaths from COVID-19 in Tuesday.
As of Sunday, total official cases stood at more than 3.4 million with 97,291 deaths, although with poor testing and many people dying at home, the real figures are thought to be considerably higher.
Indonesia's death rate hit a seven-day rolling average of 6.5 per million on August 1, second only to Myanmar and far higher than India's peak rate of 3.04 that it hit in May during the worst of its outbreak.
Among the dead in Indonesia are more than 1,200 health care workers, including 598 doctors, according to the Risk Mitigation Team of the Indonesian Medical Association.