Myanmar junta forces have reportedly occupied churches and destroyed stocks of food aid for refugees during clashes with ethnic armed forces and militias.
"They were drinking and behaving in the local church in Chat Village of Mindat Township, as if it was a tavern," said Law Ha Ling, general secretary of the Chin Baptist Convention.
"There is much destruction in the church," said the Protestant Church leader in a report on Radio Free Asia.
---
---
Mindat Township is located in Myanmar's western Chin state, home to the mostly Christian ethnic Chin population.
Fighting between the military and local Chinland Defense Force (CDF) militias has been raging since April in the region.
The RFA report said that during military campaign against the CDF, the junta's forces set up posts inside churches.
Pastor Law Ha Ling said soldiers also defaced other places of worship in Chin state, including a Catholic church in Tal village in Falam Township on August 5, which was occupied by soldiers for five days.
In recent clashes, three churches in Mindat were also damaged.
"This shouldn't have happened. I think they should be even more careful, especially in a country like ours, which is a multi-ethnic and multi-religious country that we have built together," said Law Ha Ling.
"Whoever rules the country should not let this kind of thing happen… by insulting a religion, it could be seen as an insult to the ethnic nationalities who believe in that religion," he said.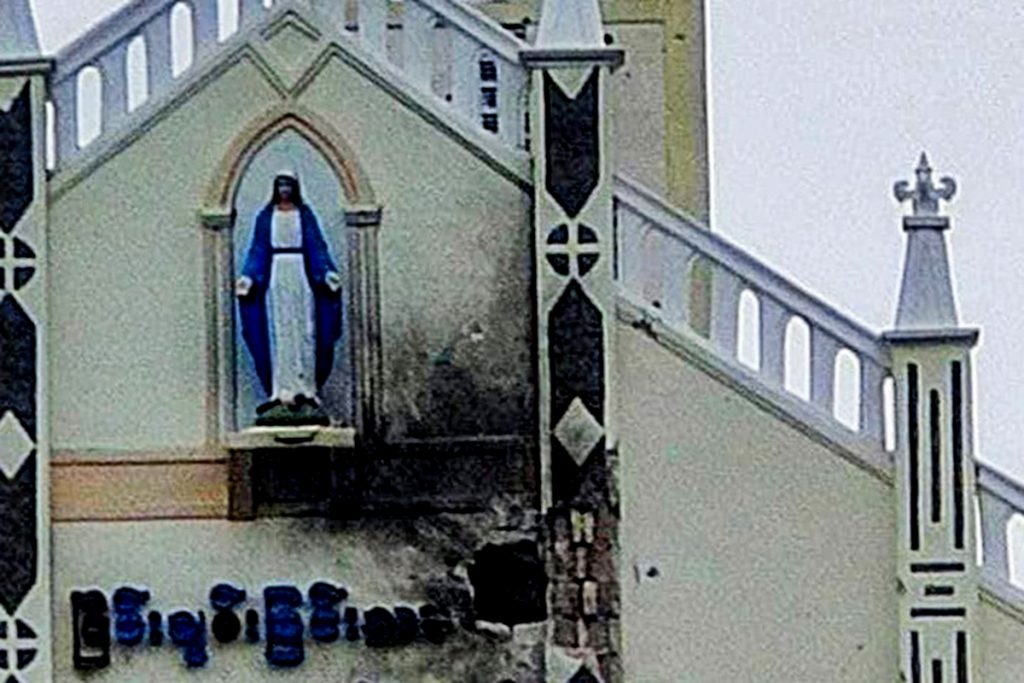 On August 6, fighting destroyed two Baptist churches in the Chin state town of Kanpetlet, added the RFA report, quoting a resident who asked not to be named for reason of security.
"This is a war crime because we know that soldiers are not allowed to be deployed in public buildings such as churches and hospitals," said Salai Za Op Lin, deputy executive director of the Chin Human Rights Organization.
The RFA report said junta spokesman Maj. Gen Zaw. Min Tun was unavailable for comment on the occupation and destruction of churches.
According to records compiled by RFA and relief groups, the fighting in Myanmar has already displaced about 280,000 people.
The United Nations Office for the Coordination of Humanitarian Affairs told RFA that it estimated some 200,000 refugees were in Kachin, Kayah, Kayin and Chin states and the Sagaing and Magway regions.