Rajender Gill is among a handful of parishioners who congregate every Sunday at Holy Family Catholic Church in Srinagar, the capital of India's Muslim majority territory — Jammu and Kashmir.
Inside the 130-year-old church, Gill's lips tremble as he prays. He makes no effort to stop the flow of tears down his cheeks. It's been three months since the 32-year-old has earned a single penny.
---
---
A mason by trade who used to work at a construction firm in Srinagar, Gill's finances began dwindling as India's federal government imposed a curfew in the region on Aug. 5, 2019.
Soon after the curfew was initiated, Gill, who used to earn $200 a month, was asked by his boss not to come to work anymore.
Gill doesn't just have himself to care for. Apart from his elderly parents, including a mother with diabetes, his wife is also pregnant with their first child.
"I cannot even tell you how it feels when you have no money and the expenses keep growing every day. Believe me, all my of savings are gone and it is only God who can come to my rescue now," he said.
Gill is not the only member of his congregation to have fallen on hard times.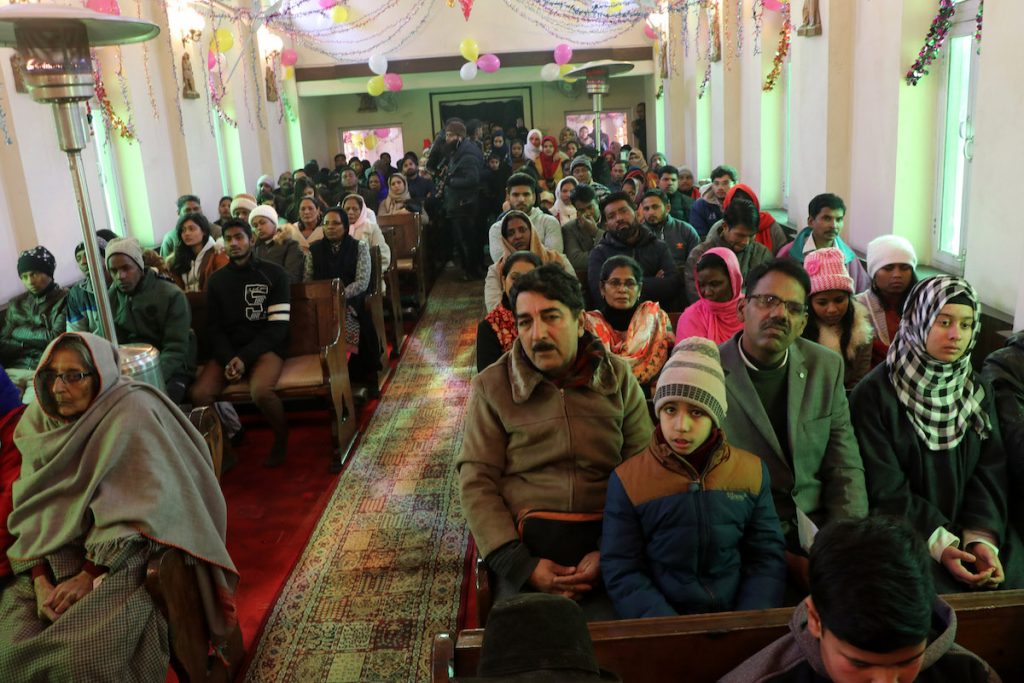 Three rows behind him is Rita Devi, who used to work as a domestic servant in a Muslim house. Dressed in a crimson red sari, a traditional Indian tunic, Rita, with folded hands and closed eyes, fervently prays.
Devi's husband was handicapped in a near-fatal road accident four years ago. Since then, she has been the sole breadwinner in the home, supporting her husband, two children, and mother-in-law.
"When the curfew was imposed and phone services were shut down, I was not able to reach my work place for about a week. And when I finally managed to get there, my services were no longer required," said Devi.
Devi says the events of August hit her hard, as she not only lost her livelihood, but her ability to find any sense of calm amid the storm.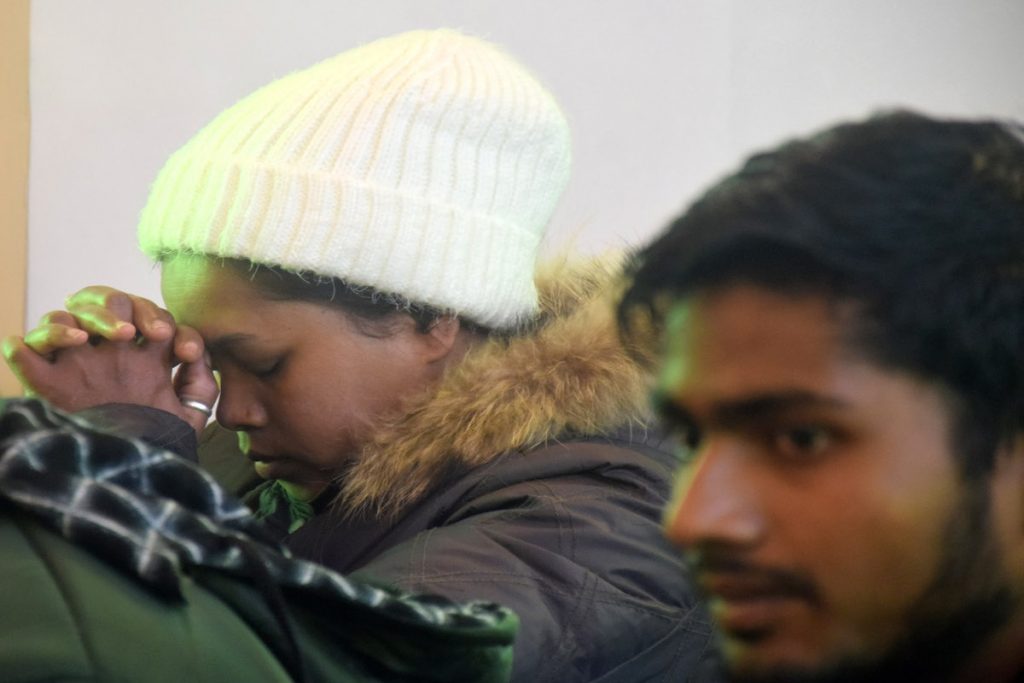 ---
---
Roots of conflict
Kashmir's Christian community is a small one. Some 60 percent of the territory's 12.5 million population are Muslims, while Hindus make up 30 percent. The Christian population, by contrast, is a mere 35,000 people, half of whom are estimated to be Catholic.
And in a religiously charged, geopolitical flashpoint that for decades has put two nuclear powers at loggerheads, the concerns of Kashmiri Christians have all but been ignored.
The conflict in the territory stems from the partition of British India in 1947, which saw the creation of a Hindu-majority India and Muslim-majority Pakistan.
However, the Muslim-majority state of Kashmir at the time was governed by a Hindu king Hari Singh, who favored joining India. In order to pacify the Muslim-majority, a number of concessions were made that gave the state near-autonomy.
However, on Aug.5, 2019, India's Hindu nationalist government, led by Prime Minister Narendra Modi, imposed a curfew in Kashmir after revoking its special status that gave it limited autonomy.
More than 4,000 people, including opposition politicians, human rights activists, and separatists were detained. Roads were closed, troops deployed en masse, and communication lines were cut, shutting down phone and internet connections across the territory.
Both India and Pakistan claim Kashmir in full and have fought at least three wars and countless skirmishes over the region.
India often accuses Pakistan of supporting a secessionist movement to free the region from India, an allegation that Pakistan has consistently denied. At least 100,000 people have died in the past three decades after the insurgency intensified.
With the latest flare up of tensions, people are resisting the stripping of Kashmiri semi-autonomy through acts of civil disobedience.
The Indian government, in a bid to calm the situation in December 2019, dispatched a team of six federal ministers to the troubled region. After speaking with the people, that team promised massive developments in the coming years.
As a good-will measure, low speed mobile internet was restored. However, the situation on the ground remains tenuous at best.
'Fear knows no reason'
Jennes Francis, another parishioner who used to work at an IT firm in Kashmir, said that Catholics are being hit particularly hard during these troubled times as they have no voice or representation.
"The Catholic community is the least talked about community and it stays out of the public gaze. You cannot see them active in politics or even in social activities. And when any misery befalls the region, the community is on its own," said Francis.
"You will not find the majority-Muslim population coming to their rescue as they share no links and the communities absolutely have no relations with each other."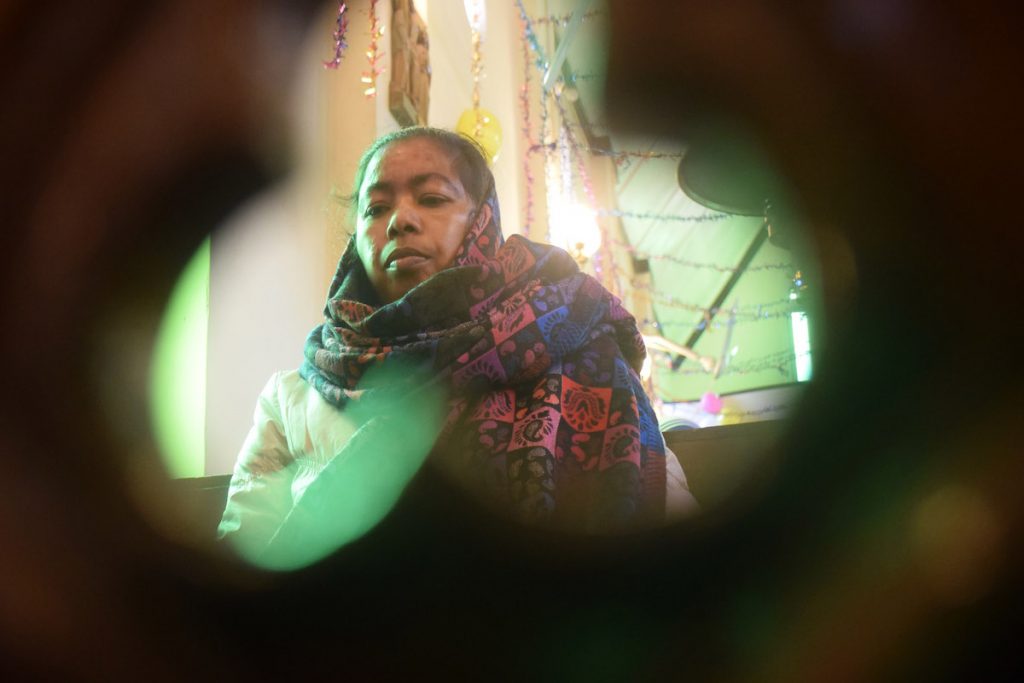 ---
---
Meanwhile, Anil Sony, an 11th grade student, said he has forgotten what it means to go to school.
"Five months is a long time. Many things have changed in this period. The last time I attended class was the first week of August. Since then, nothing," said Sony.
His parents are reluctant to send him to a private school, fearing he will be attacked by a mob.
"I am a Catholic and my parents fear with things as they are, I will be attacked by a mob for my faith. Although I don't think this will happen, fear knows no reason," Sony said.
Parish priest Father Roy Mathew said recent events have taken a massive toll on Kashmir's Catholic community.
"Catholics don't own any businesses in Kashmir. They have no guaranteed jobs and earn a livelihood as daily wage workers. Catholics, generally, are facing the same difficulties everyone is facing in terms of not having any internet access or transport," said Father Roy.
"However, the Catholic community is economically the most deprived, and that is why they are being affected the most by the current wave of uncertainty," he said.
"We pray to God that peace becomes an inseparable feature of Kashmir so that people can heave a sigh of relief from the recurring chaos and uncertainty."