At least two Catholic priests from Myanmar were prohibited by their diocese from speaking against the military junta and were told to refrain from "active involvement" in political activities.
The Kengtung Diocese in Myanmar's Eastern Shan State wrote letters this week to Father Clement Angelo Ate and Father Dominic Wun Kyaw Htwe, banning them "from active participation in politics" and "from posting on social media against" the country's military junta "and against Church leaders."
Father Clement and Father Dominic used to be parish priests in the diocese before they were forced to flee the country because of threats to the life.
---
In a letter signed by Father Peter Anwe, diocesan administrator of Kengtung, the diocese noted that Father Clement and Father Dominic "actively participated in politics by being present in protest movements through rallies."
The diocese said that "despite several warnings" the priests continued their political involvement through social media posts "against the power system in place and against Church leaders."
Aside from the names of the recipient, the letters received by the priests are totally similar, including errors in grammar.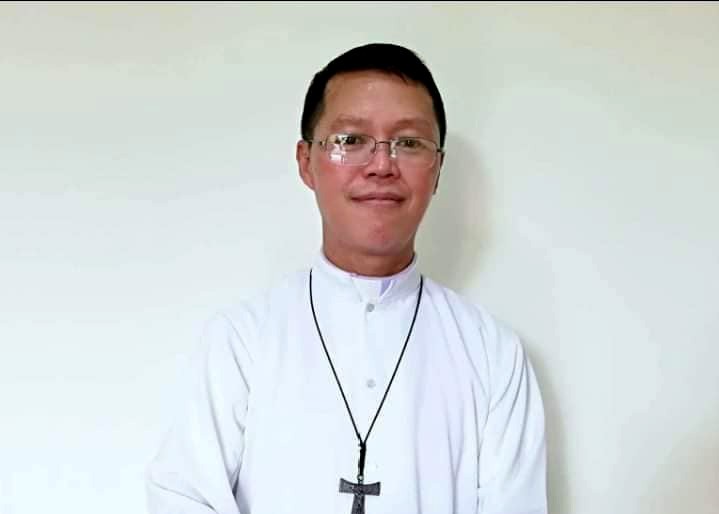 The letter told the priests that their "active involvement in politics" and their social media posts "not only cause great perplexity but also public opinion" that caused division in the Christian community.
Father Clement said he is "neither surprised nor shocked" about the letter.
"I have anticipated this sort of reaction either from my diocese or from the Catholic Church leaders from Myanmar," he told LiCAS News.
He said he would rather "not guess why Myanmar Catholic Church Leaders prevent us from speaking what has been happening in the country."
In his message on Sunday, Pope Francis appealed to the faithful not to look away from the suffering of the people in Myanmar.
"Yet again we hear the cry of pain of so many people in Myanmar who still lack basic humanitarian aid and who are forced to leave their homes because they are burned down and to escape violence," said the pope.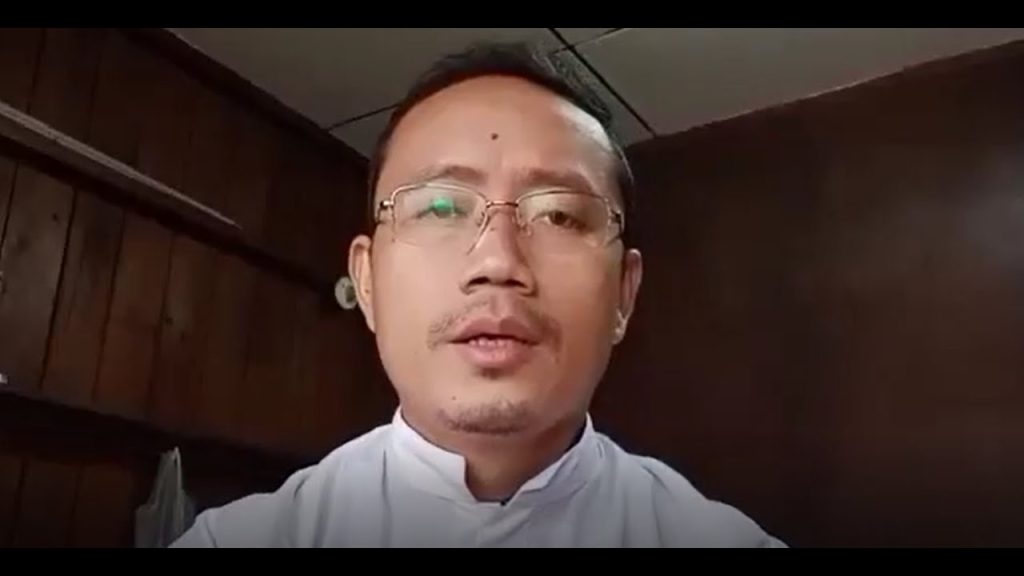 Early this month, the Catholic Bishops' Conference of Myanmar expressed their deep concern for the plight of civilians who continue to bear the brunt of the civil war.
They called on all sides of the conflict to respect human life, saying "human dignity and the right to life can never be violated."
Father Clement said he is "fine and staying in a parish not very far from Mae Sai," which is a major border crossing between Thailand and Myanmar.
The priest vowed to continue "fighting and standing with our suffering people" and do as much as I can for them."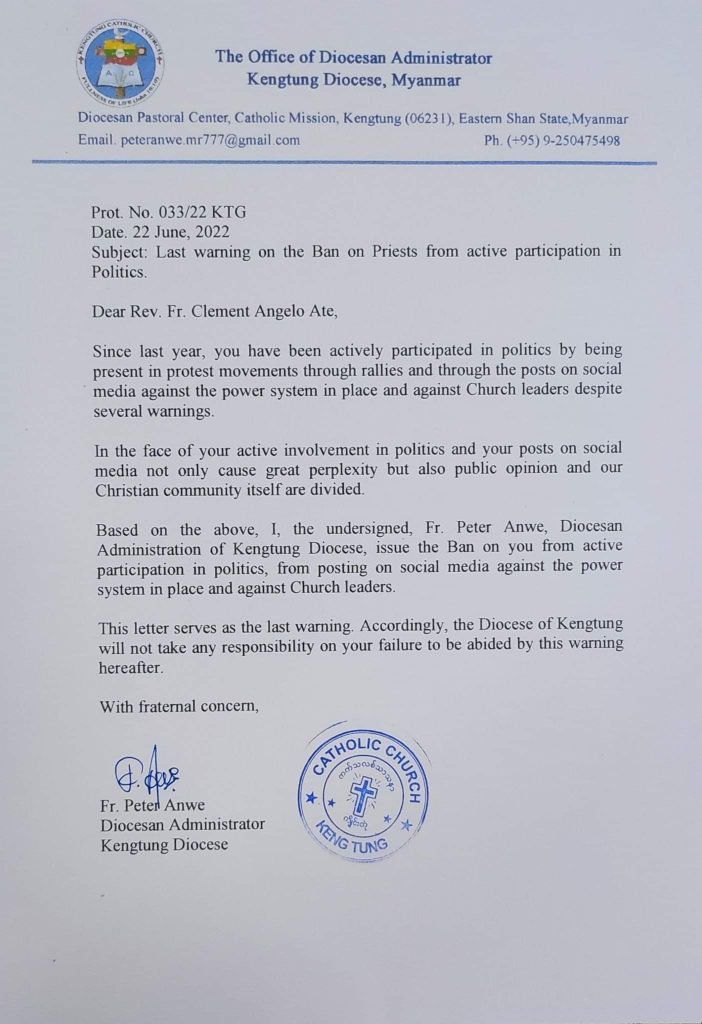 Meanwhile, in an earlier interview, Father Dominic said that when he joined the protest movement following the coup in February 2021, he already received warnings from Church leaders.
He went into hiding for six months until he also crossed to Thailand where he now serves in a parish in the Diocese of Chiang Rai.
Father Clement followed two months later.
"Our dreams, our hopes, and our future have been taken away from us. Our lives were destroyed by terrorist and murderous soldiers," Father Dominic said in an earlier interview.
"We want to see at least the right to life as human beings recognized," he said.
The priest said "Myanmar should not only be an internal problem, it should be an international issue because these are crimes against humanity."