Catholic Church leaders in Myanmar appealed for a "humanitarian corridor" in the country's conflict zones as violence continues to rage in many parts of the country this week.
"We plead with all kindly to allow the humanitarian corridor to reach out to the starving masses wherever they are," read the bishops' statement released late on Friday evening.
The Church leaders noted that "thousand of our people especially the old and the children are starving in the jungles."
---
---
"These are our citizens and they have basic right to food and safety," read the statement signed by the country's bishops.
They said the appeal "is made on humanitarian grounds," adding that they are "not politicians" but "faith leaders, accompanying our people in their journey towards human dignity."
They said that starving innocent people "is the most heart wrenching experience."
A United Nations human rights expert has warned earlier in the week of "mass deaths from starvation, disease and exposure" in eastern Myanmar due to "brutal, indiscriminate attacks" by the military.
Tom Andrews, UN special rapporteur for Myanmar, called for urgent international action, saying military attacks were "threatening the lives of many thousands of men, women and children."
The UN office in Myanmar said the violence in the country's Kayah state had already displaced an estimated 100,000 people, who sought refuge in forests and host communities.
The UN statement said those fleeing and those in locations affected by the bombing and artillery fire were in dire need of food, water, shelter, fuel and access to healthcare.
The Catholic bishops also called on the military to respect the "right to sanctuary" and "respect sanctity of places of worship" during the conflict.
Several Catholic churches, where civilians sought shelter, have been attacked in recent weeks.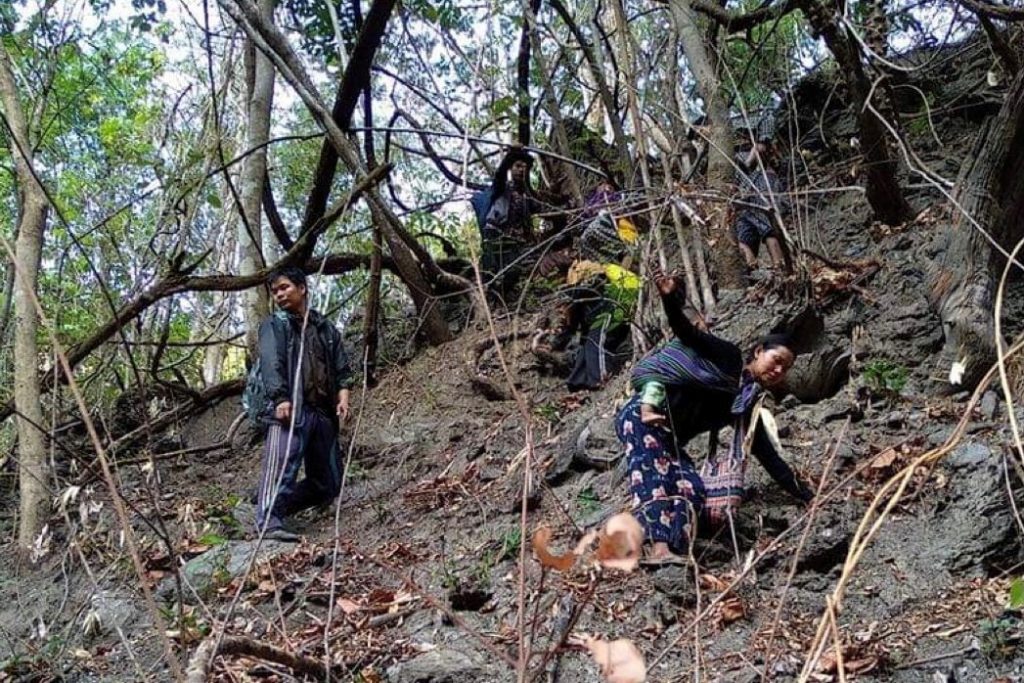 Four Churches in the Diocese of Loikaw were attacked and thousands fled to the jungle, read the bishops' statement.
"Kindly observe the international norms of sanctuary in war times," read the statement, adding that churches, pagodas, monasteries, mosques, temples including schools and hospitals are recognized as neutral places of refuge during conflict.
"We appeal that these places are not to be attacked and the people who seek refuge should be protected," it added.
The bishops also called on the Catholic faithful to launch "a period of intense prayer, seeking compassion in the hearts of all and peace to this nation."
Dioceses are called to offer Daily Mass for peace and reconciliation; to offer prayers; schedule an adoration hour daily; pray the Holy Rosary; and "work for durable peace."
"We need to invest in peace. Nobody has won a war in this country. It is our duty to work towards peace," read the bishops' statement.
On Friday, the United Nations High Commissioner for Human Rights condemned the army's "outrageous" use of heavy weapons in civilian communities.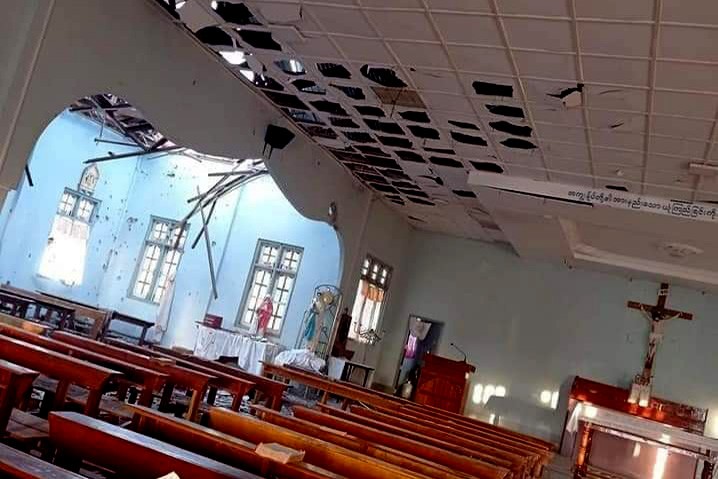 Michelle Bachelet said the junta had shown no willingness to implement a five-point consensus it agreed with the Association of Southeast Asian Nations in April to halt violence and start dialogue with its opponents.
Bachelet said there were credible reports that in Kayah State, civilians were being used as human shields and the army was shelling homes and churches, which had forced more than 108,000 people to flee, with little food, water or sanitation, and humanitarian access was blocked.
Myanmar has been in turmoil since a February 1 coup ousted Aung San Suu Kyi's elected government, unleashing daily protests and strikes that have paralyzed the economy, and fighting in borderlands between the armed forces and ethnic minority guerrilla forces and militias.
According to the Association for Political Prisoners activist group, 5,965 people been arrested since the coup. Of those, 4,804 remain in prison, interrogation centers, and under house arrest.
At least 860 people have been killed, 22 of those from torture during detention.
The junta has branded its opponents terrorists and outlawed many organizations. – with a report from Reuters