The media was abuzz with news this week regarding Pope Francis' comments on gay civil union as quoted in a documentary named "Francesco". The world's attention was drawn to streaming headlines of leading newspapers and television channels, some of which went to the extent of saying that the Pope has approved the marriage of gay couples.
The actual quote appeared in the film featuring Pope Francis produced by director Evgeny Afineevsky which contained exclusive interviews with Pope Francis on a wide range of issues.
What the media quoted was partly true, partly taken out of context and partly distorted, giving rise to a lot of confusion.
What he in fact said was: "Homosexual people have the right to be in a family. They are children of God. You can't kick someone out of a family, nor make their life miserable for this."
He then reiterated one of his earlier views: "What we have to create is a civil union law; that way they are legally covered."
Most people had not seen the movie nor its preview nor read the actual statement of the Pope. All they heard and saw were the sensational media coverage. However, it did not cut much ice with most people that these words were consistent with Pope Francis' position and previous statements on the issue and his teachings on compassion, solidarity and acceptance of people on the margins, the poor, homeless and the refugees. There certainly was ambiguity, and no one from the Vatican proffered a clarification, which many church leaders hoped would come. It has not come till the time of writing.
The gay right activist hailed Pope Francis as their advocate. The result: jubilations, doubts, confusion. Most ordinary Catholic faithful were perplexed and confused. They sought answers from their pastors and church leaders. Many pastors found themselves between a rock and a hard place. They did not know how to respond, what to say, as there were no clarifications from the Vatican. Some of them sought for time to find out; others simply re-stated church's traditional teachings as permeant and unchanged. Some others tried to wriggle out of the controversy by saying these comments were Pope's personnel opinion and not part of the official teaching of the church.
But there was no end to the confusion.
Everyone, most importantly pastors and leaders, from whom the faithful sought clarity, sincerely hoped that there would be a rebuttal or rejoinder and some sort of clarification. But neither the Pope nor the teaching offices or the communication department of the Vatican offered any light on the issue.
All of them seemed to have gone into silence. The silence from them was indeed ominous. Some further claimed that silence meant endorsement and approval. Or was it studiously adopted as the best way to fight fake news, distortion and statements taken out of context? We still do not know.
---
---
In defense of Pope Francis, it may be said: what he said in favour of the homosexuals were not in conflict with church teachings. In fact in the papal exhortation Amoris Laetitia Francis called for compassion to homosexual people and their families (250).
At the same time, the document clearly reiterated the church's teaching on homosexuality: "There are absolutely no grounds for considering homosexual unions to be in any way similar or even remotely analogous to God's plan for marriage and family" (251).
Pope Francis' recent comments, therefore, could not in any way be signal a departure from the teaching of the Catholic Church concerning marriage or homosexuality. Rather, they highlighted his pastoral approach.
In 2010 as archbishop of Buenos Aires, he firmly stood against same-sex "marriage" but advocated for "civil unions" or some legal protection for same-sex couples. The Pope has not, as media claim, changed Church teaching on the nature of marriage, nor did he suggest that other arrangements could make same-sex relationships equivalent to marriage.
In saying that "homosexual people" have a "right" to be "in a family" or "part of family" Pope Francis was not speaking about complex legal matters but referring to families of homosexual people who should not be driven out of their homes nor deprived of the love of their parents, siblings and relatives.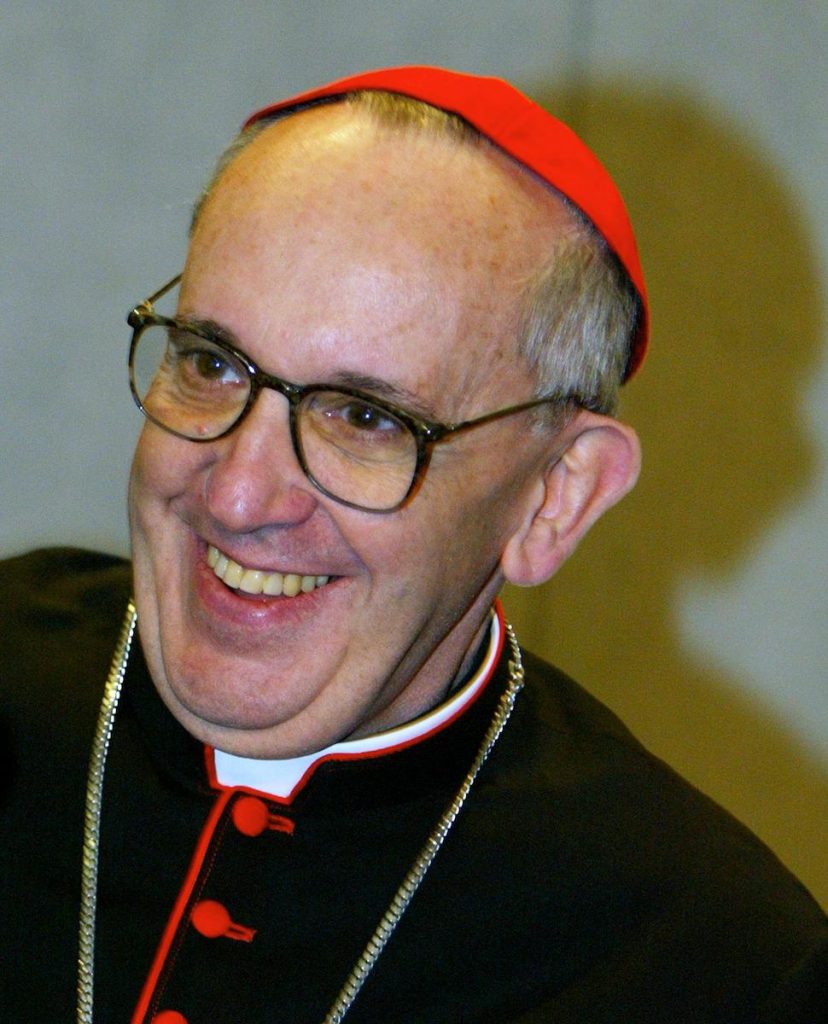 If the Pope had more than that in mind, he would have said so; he was repeating what he taught in Amoris Laetitia.
But there was lack of clarity between his personal views and the perennial teaching of the Sacred Scriptures and of the Church. The teaching remains clear that homosexual acts, along with fornication and adultery, are sinful and cannot be approved under any circumstances. No pope can do away with the biblical teaching that marriage is the union of one man with one woman till death do them part, bearing fruit in the children God shall deign to send them. The Church cannot in any way approve what God and the natural law teach and reveal to be immoral. This is consistently taught in Sacred Scripture and Tradition and in the Catechism of the Catholic Church.
But here was an instance of lack of clarity leading to confusion. It is to be noted that remarks made in interviews or documentaries do not qualify as acts of the papal magisterium. While these distinctions may be reasonably clear to theologians, they are not obvious to most Catholics, who do not always understand the subtle distinctions and ethical nuances of the position.
As Charles Pope, a well-known American priest and commentator said, "Popes and other Church leaders need to be more discreet about what they casually say and avoid the all-too-common tendency to grant wide-ranging interviews or being the subject of flattering documentaries that often overemphasize what the world wants to hear."
The Church is 'Mater et Magistra'- mother and teacher. The Catholic Church's magisterium and the Pope are the definitive authority on doctrines of faith. But beyond the Catholic Church, many nations, political leaders as well as ordinary people of other faiths look up to the Catholic Church for its position on a wide range of issues from environment to ethics to economy, global solidarity, war and peace. For many of them the Church is like a moral compass marked by integrity and trustworthiness.
Hence, it is imperative for the Pope and the teaching offices of the Church to teach the Catholic faithful on the one hand and not to belie that expectation of so many others beyond the Church in providing clarity at a time of confusion and moral ambivalence.
There is a time to be silent and a time to speak. I for one earnestly wished the Church would have spoken.
Speaking up at this point is pertinent, important and urgent. The absence of any clarification, denial or rebuttal from the Church on the matter in question is only deepening the suspicion that the discourse in the mainstream media might be true or the church is riding two horses going in opposing direction.
It is a fact that the pope's statements whether at his impromptu homilies at the Santa Marta or in informal media interactions during international travels or more formal interviews or random comments at other occasions have caused confusion as they are subject to a wide range of interpretations. For powerful lobby groups who favour legal approval for gay unions, or other ethically sensitive issues, any ambivalent statement from influential leaders like the Pope become a shot in the arm.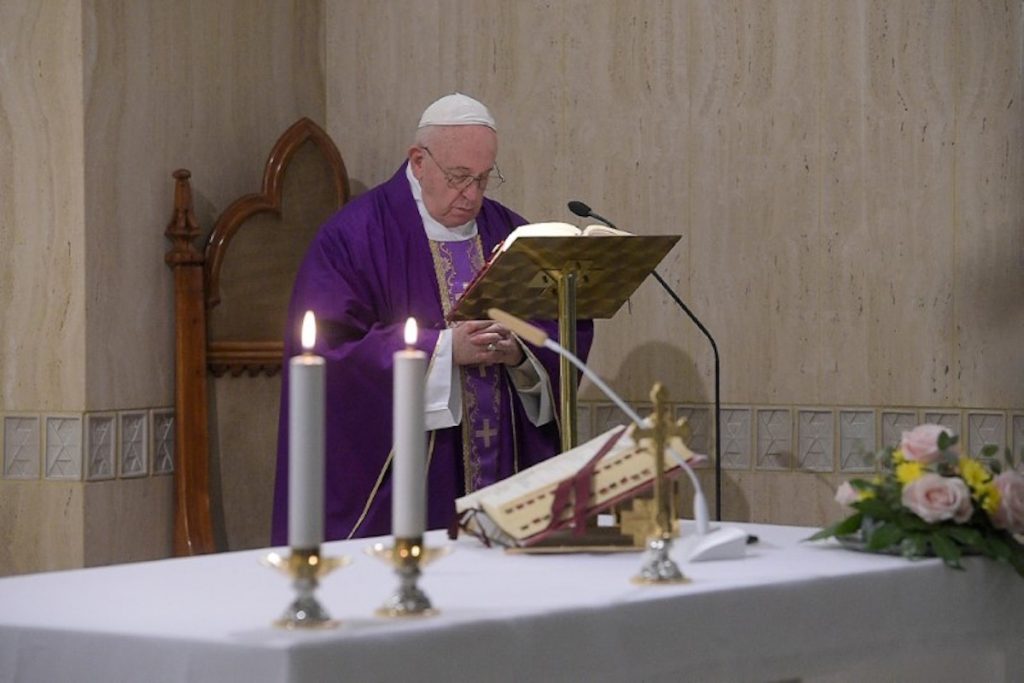 That reminds us of the need for people in positions of power and influence to follow a process and protocol so that their words are judicious, well considered, spoken or written with clear nuances and no equivocation, so that they are not misquoted and twisted. The confusion and lack of clarify are also sometimes caused by translations of words from one language to another.
Experience being a wise teacher, one should weigh the consequences of being casual and informal or not being guarded in one's speech. Pope Benedict XVI understood it soon after his Regensburg speech which witnessed even violent reactions. He explained in his interview to Peter Seewald how he had understood the implications of not keeping in mind the distinction between speaking as a historian and as a Pope.
From the Pope and the teaching office of the Church, the faithful need clarity, consistency and conviction. In an age of fake news and distortions, the premium on truth is high.
St. Paul cautions against being "tossed one way or another and carried along by every wind of doctrine" (Eph.4:14). Moral ambivalence and confusing half-truths masquerading as truth on vital issues of life can lead gullible people unwittingly into depths of error.
There is a time to speak and a time to be silent. In both one needs discretion. Sound speech as well as judicious silence have their rightful place and moment. Wisdom consists in knowing the difference and in discerning their appropriateness.
Father George Plathottam SDB, PhD, is the executive secretary of the Federation of Asian Bishops Conferences Office of Social Communication (FABC OSC) and is based in Manila, Philippines.