At least eight people were reported killed and 14 others injured due to floods following record-breaking rains in Seoul this week ahead of the scheduled global conference of Catholic communicators in South Korea.
Subway stations and major roads were underwater in the country's capital on Monday, with at least seven people dead and seven more missing, officials said Tuesday.
As of 2pm local time August 9, local media have reported parts of the capital have already managed to drain the flood water from the streets that hours earlier were under feet of water.
Authorities warned of more rain to come even as emergency workers tried to clear the hulks of flooded cars, which AFP reporters saw strewn across major intersections throughout the city.
South Korea will be hosting this year's global summit of Church media on various platforms from August 15 to 18.
---
The SIGNIS World Congress (SWC2022) will still go ahead and gather Catholic journalists and communicators from all over the world onsite at Sogang University, Seoul.
"We still look forward to welcoming our members and helping them to connect and enhance relationships among each other," Francis Kim Seug-wal, General Director of the SWC2022 and former chairperson of the SIGNIS Korea Executive Committee, said to LiCAS.news on August 9, 2022.
SIGNIS is a Catholic lay ecclesial movement for professionals in the communication media, including press, radio, television, cinema, video, media education, internet, and new technology.
Organizers announced that preparations are in progress for the gathering, especially on the metaverse platform, after SIGNIS Korea signed a deal with GG56 Korea, a blockchain-based big data company, in December.
On August 8, the organizers announced that participants who are unable to attend in person can register and obtain online attendance information for SWC2022 on this webpage.
South Korea's former prime minister Han Seung-soo, who heads the organizing committee of the media summit, signed the memorandum of agreement on behalf of SIGNIS Korea.
Metaverse is a network of 3D virtual worlds focused on social connection. In science fiction, it is often described as a hypothetical iteration of the Internet as a single, universal virtual world that is facilitated by the use of virtual and augmented reality headsets.
"We welcome both those who can attend in person and those participating online," said Francis Kim Seung-wal in an earlier interview.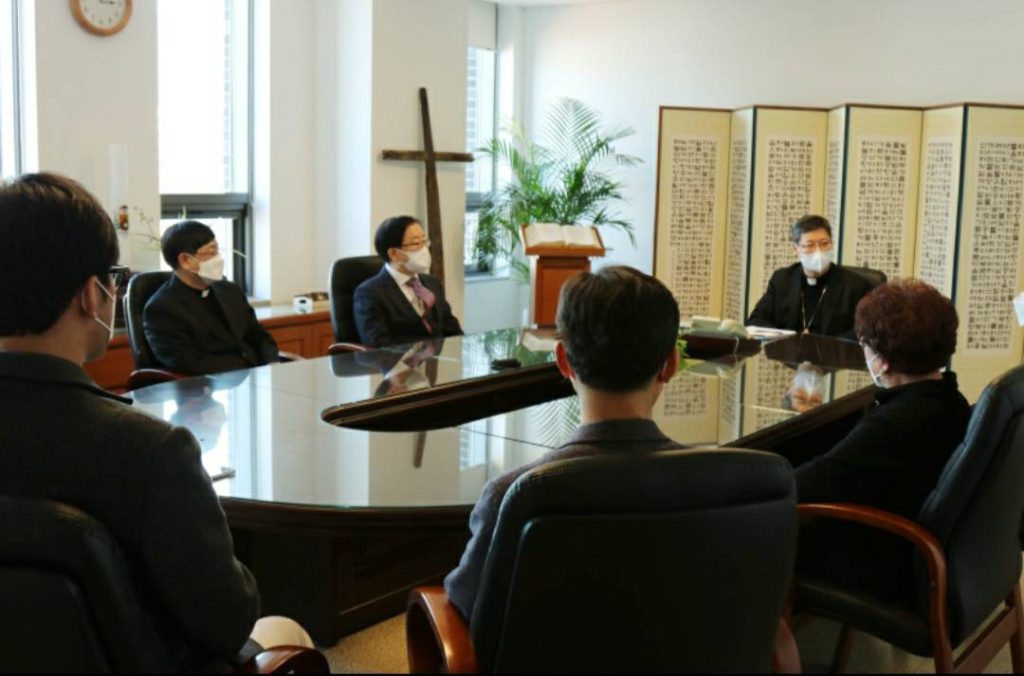 Bad weather in the coming days
The Korea Meteorological Administration has warned South Koreans this week to "be careful of the heavy rain, gusts, as well as thunder and lightning in the central region" for the next few days.
The KMA also said that up to 300 more millimeters of rain was forecast for the central region including Seoul through Thursday.
Power outages were reported across the capital late Monday, while some operation of the Seoul metro and railway services was temporarily disrupted by the heavy rain.
The Seoul express bus terminal in Gangnam was submerged, and flood water also leaked into a cafe and library at the COEX Convention and Exhibition Center in the same area.
An image of a man in a suit sitting on the hood of a submerged vehicle in Gangnam district went viral, as did dramatic video showing a street of electrical lights shorting out, apparently due to flooding.
South Korea remained highly disrupted Tuesday, with many roads and tunnels closed for safety reasons, Yonhap reported.
Hiking trails at many of the country's national parks were closed and passenger ferry routes, including from Incheon port, were suspended. – with a report from AFP