Father Stanley Kozhichira, a Catholic priest who has been into theater productions in India, has been elected president of SIGNIS Asia.
SIGNIS is a global Catholic lay ecclesial movement for professionals in the communication media, including press, radio, television, cinema, video, media education, internet, and new technology.
In a free-wheeling interview with LiCAS News' Jose Kalathil, Father Kozhichira shares his plans for the organization in the region.
---
LiCAS: Please tell us about you and your present activities?
Father Kozhichira: Born on June 25, 1972, I was ordained a priest on May 18, 2001. I hold doctorates in Mass Communications and Pastoral Communications and a masters degree in sociology. During my more than 30 years in theater, I have written and directed over 110 plays and street plays. I have also conducted workshops in street theater for 22 years. In 2012, I won the prestigious Limca World Record for "Ars ke Krantikari," a cine-drama based on the life of Saint John Mary Vianney.
I have also produced documentaries and telefilms for Doordarshan, India's national television network, and other production houses as director, assistant director, senior producer and script writer.
I was the editor of the "Voice of Delhi," the archdiocesan news magazine, and Buland Prajatantr (Strong democracy), a bimonthly Hindi tabloid of the Catholic bishops in Hindi-speaking region, till recently.
LiCAS: Please introduce SIGNIS.
Father Kozhichira: SIGNIS is a global Catholic lay ecclesial movement for professionals in the communication media, press, radio, television, cinema, video, media education, internet, and new technology.
Formed in 2001, this non-profit organization has representation from over 100 countries in six continents. In fact the roots of SIGNIS are deeper. It was an amalgamation of the most popular Catholic media organizations — UNDA-OCIC, UCIP, Catholic Association for Radio and Television, Cinema and Press.
The word SIGNIS is a combination of the words SIGN and IGNIS. Its headquarters is in Belgium.
LiCAS: What are your plans for SIGNIS Asia?
Father Kozhichira: As a professional street theater person, I would like to bring into the organization a collective decision-making concept. My personal thoughts are for working together as a team to build a strong Catholic communication network in the Asian region and to make SIGNIS a brand among the youngsters.
Also my personal focus is to increase the number of members or re-group the sub-regional pattern so that they are well balanced. The members need to follow the decisions taken by the assemblies. Also design a specific program for young people so that we give them all in one: video, journalism, TV, Traditional media, radio and digital. This is something like TOT. Commlab (Communication Lab) focuses only on video and so far we don't see any tangible result in spite of having it for nearly 12 years. We need to go for an alternate design.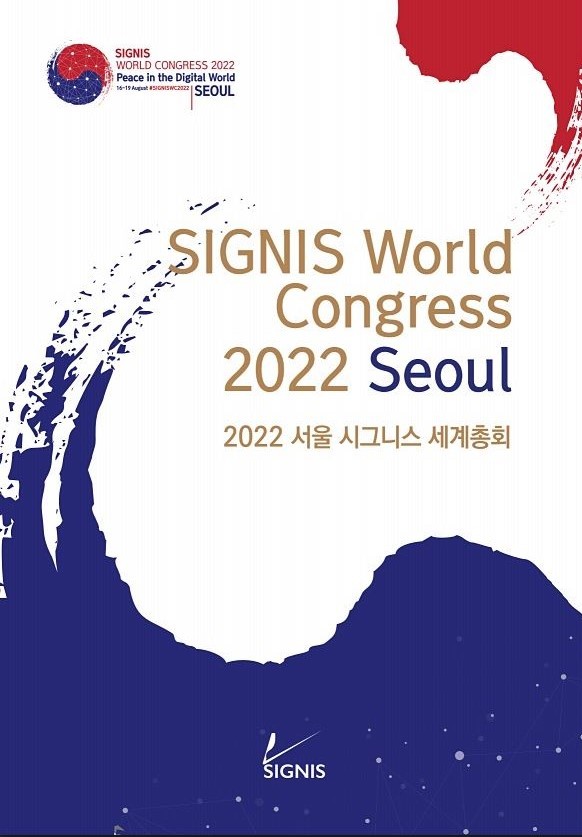 LiCAS: How can Catholic media fight disinformation and fake news?
Father Kozhichira: Create more young journalists and media professionals. Through training, we make young people aware of fake media and get them involved in media activities. Media education and skill training are the keys.
LiCAS: What are the plans for the SIGNIS general assembly to be held in Korea next month?
Father Kozhichira: Korean local organizing team takes care of almost everything. This is going to be the first time that the SIGNIS WORLD CONGRESS is going to be hybrid. It would be offline and online. The online is designed with Metaverse so as to participate fully in the entire event, through digital technology. A well designed study days and other activities are going to make the Congress an interesting one. I wish SIGNIS Korea all the very best for their creative initiatives.
LiCAS: What are the challenges being faced by the Church media in the region and how are they addressing it?
Father Kozhichira: One of the major obstacles is cultural and language diversity, but that is a boon in the Asian context. There are possibilities of enormous initiatives. But we need to tap them, mostly the tech savvy youth needs to be oriented to be effective communicators.
Studies reveal the need to echo the needs of the people, especially of the marginalized. More training at the grassroots level and production at the regional level are needed. In general, we need to be more professionals at all levels.
LiCAS: Please update on the state of Asian Catholic communication?
Father Kozhichira: We have Catholic news agencies, magazines, TV centers, training centers, production houses, communication colleges etc. But to work together or network among them is the last thing happening. So there is a serious challenge that need to be addressed.
We need to ponder on why are we not able to create a better impact on society. We are doing something but not enough and well-focused.